Müller Plastik GmbH is a company that deals with the manufacture and sale of electrical installations. The art is the sealing of the parts we specialize in.
As a result, environmental factors such as moisture, dust and mechanical stress have no chance of damaging the component. Our products reach protection class up to IP68.
A detailed overview of our products can be found in the following categories:
---
Our assortment
Our assortment includes, among others, Schuko plugs, CEE plugs, appliance plugs, contour plugs, international plugs, couplings, stop parts, mains, connecting and connecting cables, distributors, Q-Tplugs, cable reels, LED fairy lights and work lights. Whether automobile manufacturer, medical technology or electrical retailers - we have the right product for cables and wires.
A weak point in electrical installation is often the secure connection of cable and plug or seal. With our innovative cable extrusion we ensure a secure connection. Possible are for example:
INJECTION OF BENDING TABLES

INJECTION OF PLASTIC PARTS ON INSERTS

ATTACHING AND IMPROVING METAL PARTS

INJECTION OF INSERTS

EMISSIONING CABLES

INTEGRATING CONNECTOR, CLAMP AND HOLDER DEVICES
INJECTION OF IMPLEMENTATION STUFFS

PLASTIC REFLECTING AND INJECTING FLEXIBLE SUPPORTS
SUCH AS CABLES, ROPES, BARS ETC.

INJECTION OF CONTACT PARTS

EMBOSSING FLEXIBLE MATERIALS

SEALING AND INSULATING PLUG AND Y CONNECTIONS
---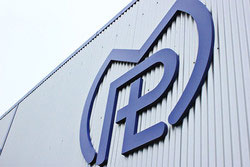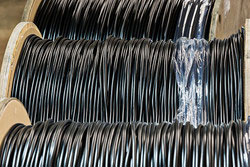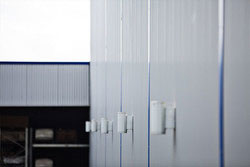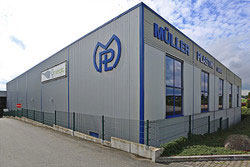 ---
In addition, we offer the encapsulation of cable glands and are available for custom and small series of 50 pieces. Due to the fully automatic encapsulation, components such as cable glands with different lengths of cable loops can be efficiently produced.
The cable assembly in large and small series is a core competence of our company. We develop and produce standardized and tailor-made cable solutions for many industries, for example components for charging cables for the automotive industry.
As a customer, you benefit from a personal contact, short communication and decision-making channels and our high quality standards. We deliver our certified products all over the world - also to you. Let our competent employees advise you regarding the desired cable assembly.
Our modern production methods ensure accurate and punctual implementation of customer requirements. Already since 1995 an in - house tool construction with design department enables the production of individual special plugs and molded parts of all kinds. You describe us your idea or send us a drawing, we then develop a solution, build a mold in the injection mold shop, let you receive a prototype and in conclusion we deliver exactly the product you need. These could be, for example:
PLASTIC HYBRID COMPONENTS CONNECTORS
AND COUPLINGS ACCORDING TO INDIVIDUAL PRESENTATIONS
PLASTIC HYBRID COMPONENTS

CABLE CLIPS AND CABLE BRACKETS

INDIVIDUAL CONNECTION SYSTEMS
---