October 2018
We wire the world!
New apprentices at Müller Plastik GmbH in Wipperfürth - Kreuzberg, Germany
This year we have hired 4 new apprentices in sales, toolmaking and production.
Dean Robin Paes / industrial clerk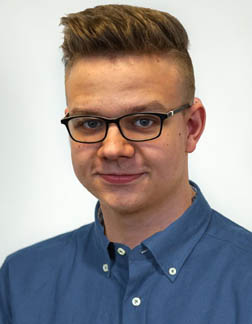 Henry Hedfeld / tool construction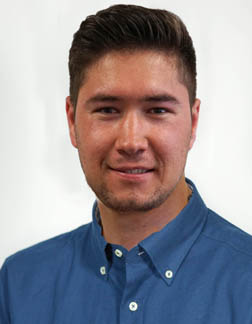 Sayed Ali Asghar Hashimi / machine operator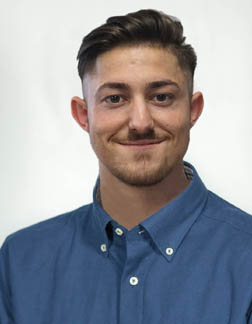 Ronaldo Hoxha / machine operator
The activities are exciting, varied and challenging. Constant advancement is the focus of our training philosophy and comprehensive knowledge is imparted in the course of the training.
Integration into work and training
Under the motto "Integration of fugitives in work and training", Müller Plastik wants to support social integration and the transition from school to work.
For this reason, two of the new trainees have a migration background:
Sayed Ali Asghar Hashimi and Ronaldo Hoxha
In order to integrate people with a migration background to participate in community activities and goods, we see it as an important prerequisite and as necessary to make the labour market accessible for these people, because a secure job provides social prestige, social relationships and a secure income.
Because of persecution, war and other emergencies, many people are currently leaving their homes to seek shelter. A successful integration into work and education is a central task to turn refuge into successful immigration.
The goal is a win-win situation - targeted support programmes and good integration help the trainees in their development.
We would like to welcome our 4 new trainees and look forward to an interesting and successful cooperation.
Müller Plastik GmbH
management
---
MÜLLER PLASTIK IMPLEMENTS THE FIRST CHARGING STATION FOR ELECTRIC CARS IN WIPPERFÜRTH - KREUZBERG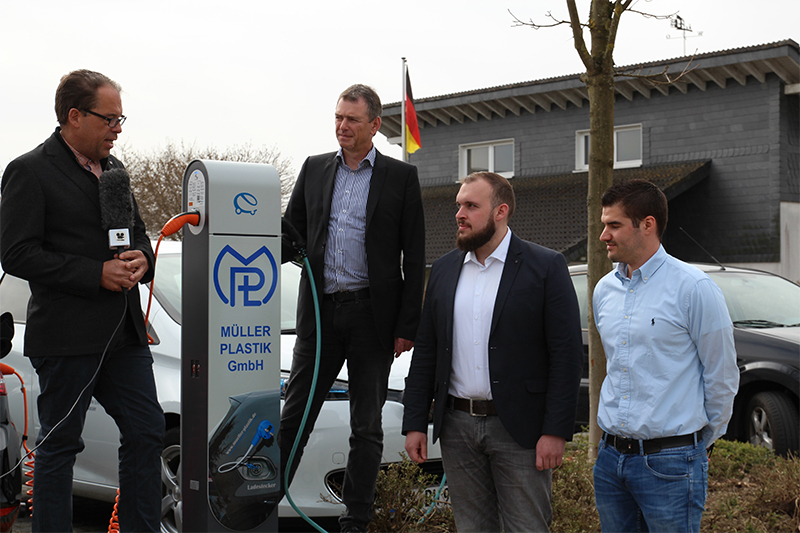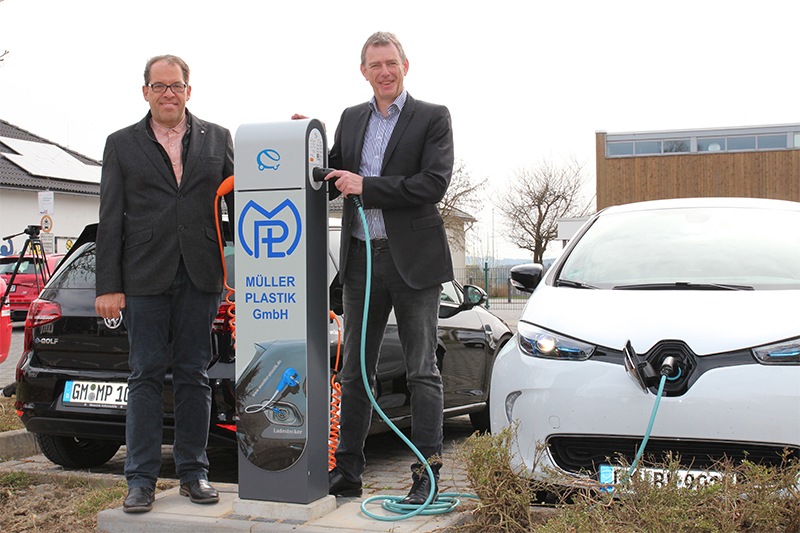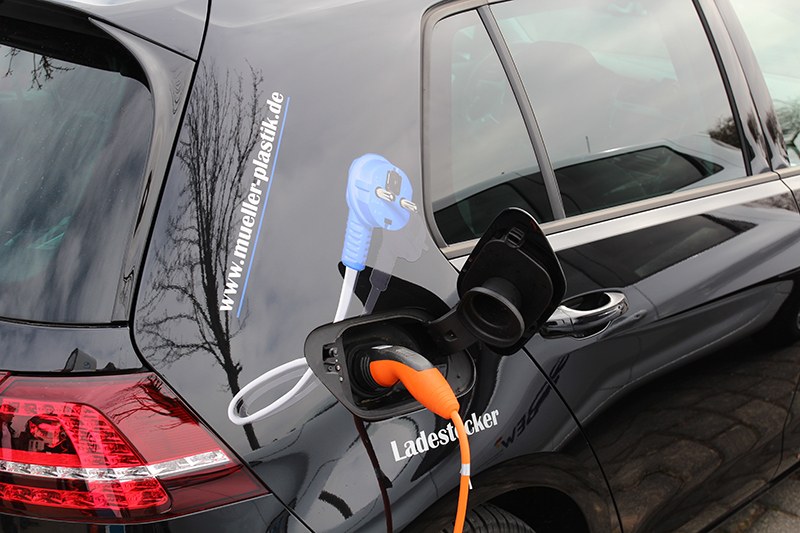 In cooperation with Bergische Energie und Wasser GmbH (BEW),
Müller Plastik realizes the first public charging station for electric cars in Wipperfürth - Kreuzberg, the company's location.
In this joint project, Müller Plastik acts as sponsor for the electric charging station. BEW was responsible for the construction and commissioning of the charging station.
The BEW will also be responsible for later invoicing of the refuelling process.
Find out more about BEW's current offers on the subject of electromobility at: www.bergische-energie.de
Müller Plastik GmbH has been dealing with the subject of electromobility since 2012. Müller Plastik develops and produces high quality connecting cables, with temperature monitoring functionality integrated in the plug, which has the ability to communicate with an In-Cable Control Box (ICCB) installed by our customers.
The connecting cables are already used by many automotive manufacturers all over the world.
With over 35 years of experience in the field of plastic/injection moulding of hybrid parts, you can also count on us as a competent partner for your project.

---